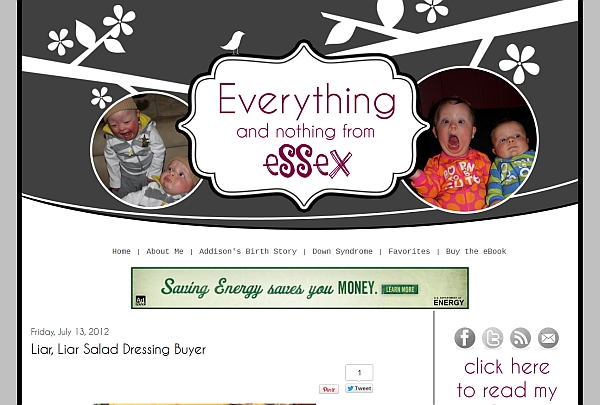 Our oldest son Brian has Downs Syndrome so when I found Deanna's blog on Parents.com I had to check it out. Needless to say I love her blog, her, and her family. I wish them the best along their journey with "Chubbs" and crew.
Here's how Deanna describes her blog…
What kind of blog is this? It's about everything and nothing (duh) which means that there is no guarantee to what that next post will bring (but hopefully the perfect combination of thought provoking and snarky with a side of cute…sounds sickening, doesn't it?)

I originally began this blog as a therapeutic outlet while dealing with my daughter's diagnosis of Down syndrome. As I began to write, I found that I simply couldn't stop (too bad for you). My writing has turned into a new hobby, turning into a (still emerging) career. Some things that are hard to say aloud are surprisingly easy to express through typing.