A new born baby was accidentally put in the wrong bassinet by a Minneapolis hospital and then breastfed by the wrong mother.
The mix-up happened in Abbott Northwestern Hospital when Tammy Van Dyke's little boy Cody was accidentally switched to the wrong bassinet in the nursery.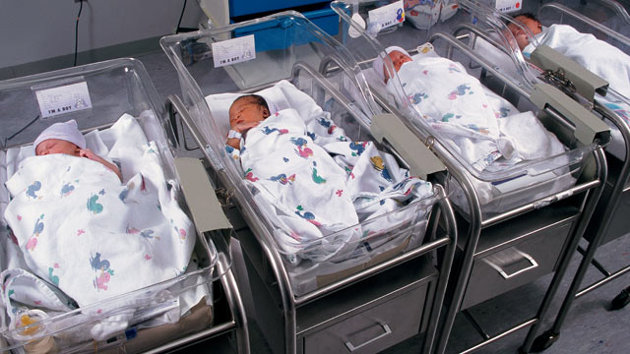 "You put your baby in the nursery, not even 48-hours old, and you think they're safe," Van Dyke told ABC News today. "I'm holding it together. I'm just in disbelief, and it was like I was in a dream, a bad dream, and I couldn't get it to stop."
Van Dyke was told two hours after the switch happened, just hours before she was going to take Cody home.
The infant had to undergo blood testing for HIV and hepatitis immediately following the switch and will need to be tested periodically for at least a year.
"It was horrible," Van Dyke said. "Two nurses had to go in through veins in his tiny little arms."
Full story: Switched Baby Breastfed By Wrong Mom – Good Morning America