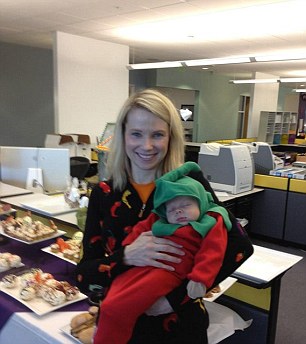 I was surprised to read that Marissa Mayer has told work-from-home staff members that they will now be required to report to work like she and the majority of their team does. The 37-year old CEO of Yahoo! that announced she was pregnant on her first day on the job and of all people understands how nice a benefit working from home can be, especially for moms.
I suppose she discovered that the productivity of those working from home wasn't nearly what it was for those reporting to an office.
While I'm a bit surprised she made this decision, I applaud her for making what is undoubtedly a good business decision. As someone that have worked from home and at offices I have no doubt that more work gets done in an office environment working alongside co-workers.
You go mom!
In the press: Marissa Mayer tells Yahoo employees who work from home to get back to the office